We had a marvelous family and friends outing to the Renaissance Festival.
puzzledance as is her wont did a much better job of writing it up than I ever will. Some highlights for us--Quinn usually gets up on the rock wall with great enthusiasm and then stops about one body height up and gets stuck. Apparently he's been practicing at school, because he went almost half way up the wall, and went again and again trying to get higher. Wow! What a difference a few months can make?

We had a nice--if disjointed--time with:
phoenix_glow and cz_unit, and their two kids--sometimes referred to as Quinn's brother and sister.
puzzledance and her sweetie,
their friend S from ,
vvalkyri and D,
our colleague C, her brother, and her niece
puzzledance got a picture :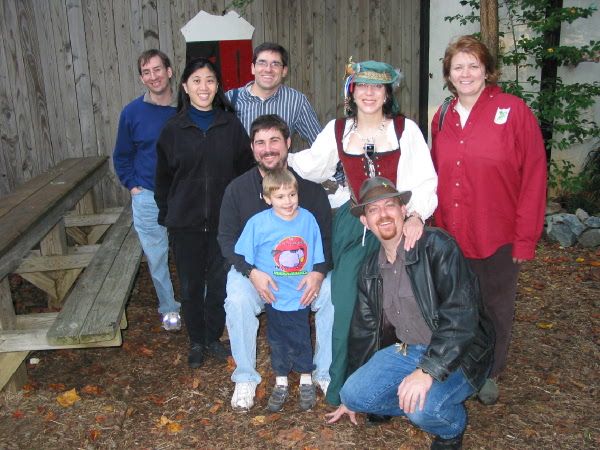 L-R: S, puzzledance, M,
happypete (seated), Quinn,
vvalkyri, D, and
prettypammie
prettypammie got some shopping in, Quinn was good and had a great time, especially with the pirate-ship playground.